Good Gator Blog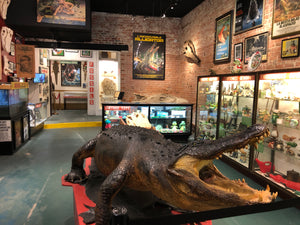 Attention alligator fans…. We've opened the doors to Alligator King's first brick-and-mortar location inside the Great American Alligator Museum in New Orleans!  The 70 million year old tale tracks the...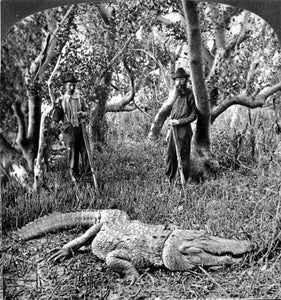 A Brief History of the Alligator Conservation Movement The 1920s were tough times for a gator... Hunters tracking 'em down in the swamps. Souvenir entrepreneurs trapping baby gators, and village...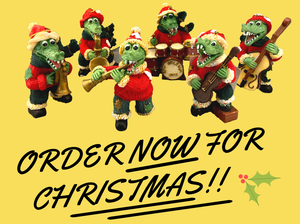 Check out Alligator King's unique handpainted ornaments. We've got the cutest alligator gifts & decor for Christmas season!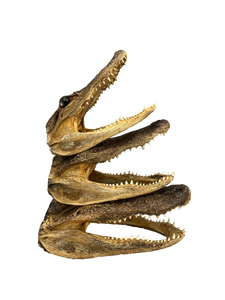 Welcome to Alligator King
Welcome to Alligator King, where gators wear the crown! We're wild about alligators - they're ferocious & ancient yet somehow, still cute and even cuddly!

Want a fun gator toy or plush? Look through our catalog of toys, plush & t-shirts. Hungry? We carry alligator and other exotic jerky and snack sticks. Try our exclusive gator-themed hot sauce line which comes with a gator foot key ring attached. Take a look at our unique novelties, sure to spark delight or curiosity for you or the gator-lover in your life.

Based in New Orleans since 1991, our specialty is farm-raised and wild taxidermy alligator heads, gator skulls, gator teeth and feet. Did you know that alligators were nearly extinct before alligator farming started in Louisiana in the 1970's? Conservation efforts (including alligator farms) have successfully rehabilitated reptile numbers to a thriving population. Show your reptile style with necklaces, key rings & more, adorned with gator tooth, foot, or toe!

To learn more about alligators & our museum dedicated to them, check out our blog below!