• accessories • alligator farm • Baby gators • conservation • ecology • gator heads • keychain • Louisiana gators • nature facts • sustainability • sustainable tourism • taxidermy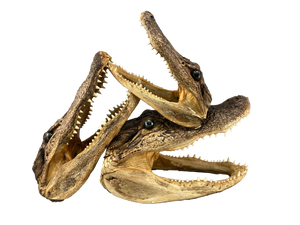 Did you know -- 
alligator heads
, skulls & claw novelty items support species conservation? That's right, alligators were once hunted to the brink of extinction, but thanks to a concerned American public and savvy governments, our nation's beloved reptile made a comeback. Now the demand for taxidermied alligator novelty items incentivizes landowners to conserve their swampland.
---
• alligator farm • Baby gators • Louisiana gators • nature facts • video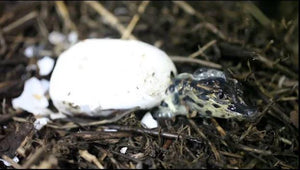 The miracle of life begins after 65 day incubation period. Our friends at the Instigator Alligator Farm & Hatchery on the Northshore showed us the subtle techniques used to coax a baby alligator out of its warm oozy egg nest.